Webapp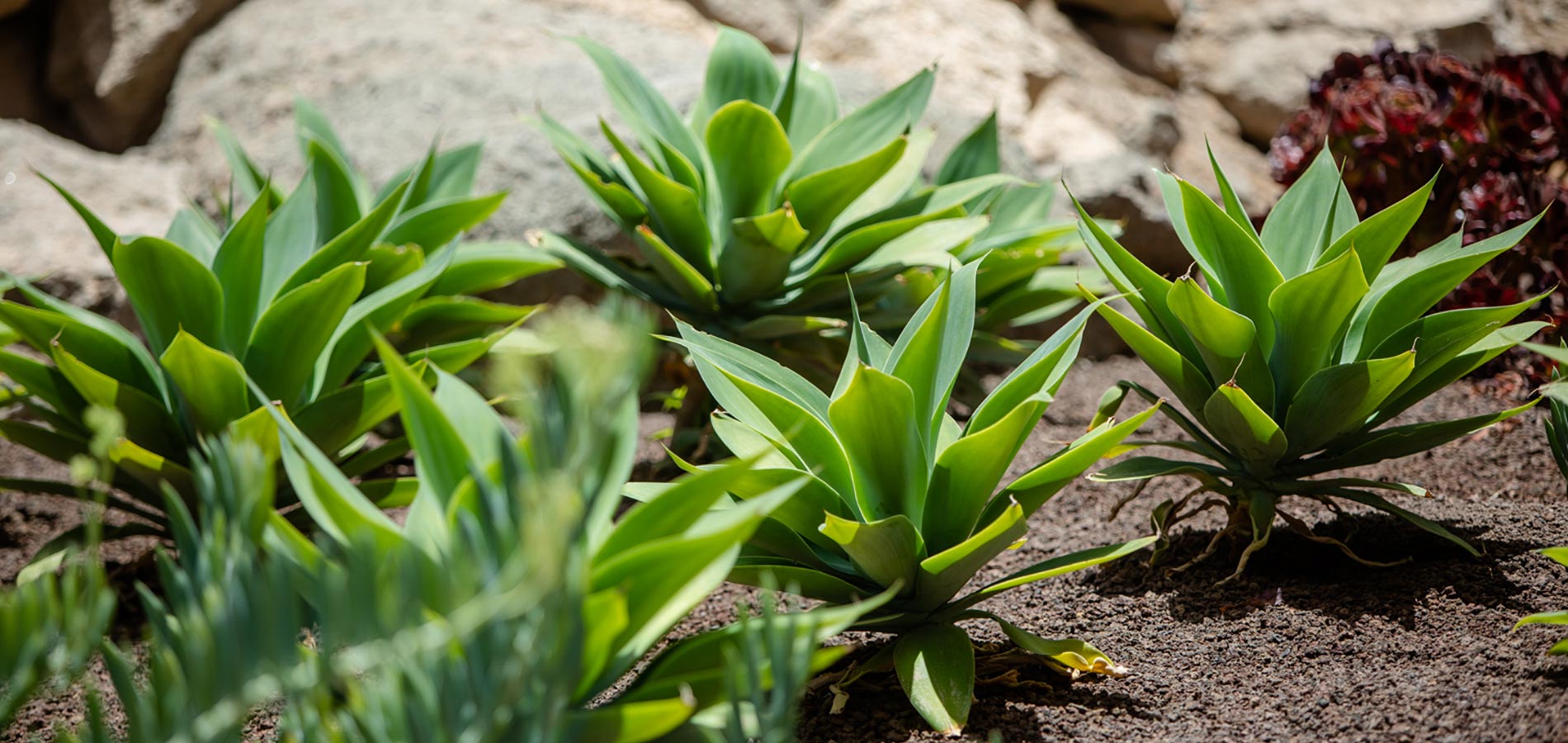 Committed to sustainability
In Arguineguín Park by Servatur, we are committed to sustainable development and we carry out effective resource management. Furthermore, we ask our guests to be aware of the importance of saving water and electricity by involving them in our environmental policies and our responsible management of the environment and the community. Our intention is to create a responsible business model.
We believe that eco-efficiency is the best way to take care of our guests and our planet. We work every day to improve the expectations of our guests and ensure that their vacation experiences are beneficial for them and for the environment.
Ecological Gardening
The landscaping design that has been established in Arguineguín Park by Servatur is the result of the study of new solutions according to climate change and new conditioning factors in gardening such us:
Less water availability due to low rainfall
Use of plants that seems to be less attacked by insects and diseases
Incorporation of substrates based on recycling from landfills
To carry out our project of ecological gardening, we use Xerojardinería techniques, which are related to an efficient use of water joining aesthetics and sustainability. As part of our commitment, we make a good management of natural resources (water, fertilizers) and a good agronomic management of the plantation and maintenance of the gardens. To do this, we adapt the species to the edaphoclimatic conditions of the place, we use the newest technologies in the management of the irrigation, in the management of the hydric reserve of the substrate and of the hydraulic networks. We use natural products that do not cause damages to people, plants or auxiliary fauna, making the garden become a living ecosystem.
Our commitment to organic gardening is part of our philosophy of respect for the environment where we develop our tourist activity.
Energy Efficiency
The complex has two biomass boilers for the production of hot water. Not only for use in the apartments but also for heating pool water. Biomass is considered renewable as it has a neutral CO2 balance, so its emissions are not contaminating. In addition, a high percentage of the biomass used to produce energy, comes from residues that need to be removed. So, we are able to manage waste from agricultural pruning and stubble, reducing the risk of fires or the spread of diseases and pests. In this way, we use and reuse waste and residues. We are proud to use this system as part of our environmental commitment.
LED Technology lighting
All the lighting devices that we have in the complex (in the gardens, swimming pools, facades, common areas and the ones inside the apartments) use lamps with LED technology.
The use of LED technology lighting has great advantages over traditional lighting:
Low consumption means a great energy savings.
Longer lamp life than traditional bulbs.
Low heat emission.
The light emitted is sharper and brighter.

It is, therefore, a lighting system that is clearly greener than the conventional one. Small gestures go hand in hand with our philosophy and respond to our respect and commitment to the environment.

Waste Management

In Arguineguín Park by Servatur, we collect and separate the waste and residues that are generated every day in the complex. Each apartment has different and colorful garbage bags, one yellow for plastic, one blue for paper and one black for organic waste. Each color is part of our purpose of being an "eco-friendly" establishment, committed to the environment.