Webapp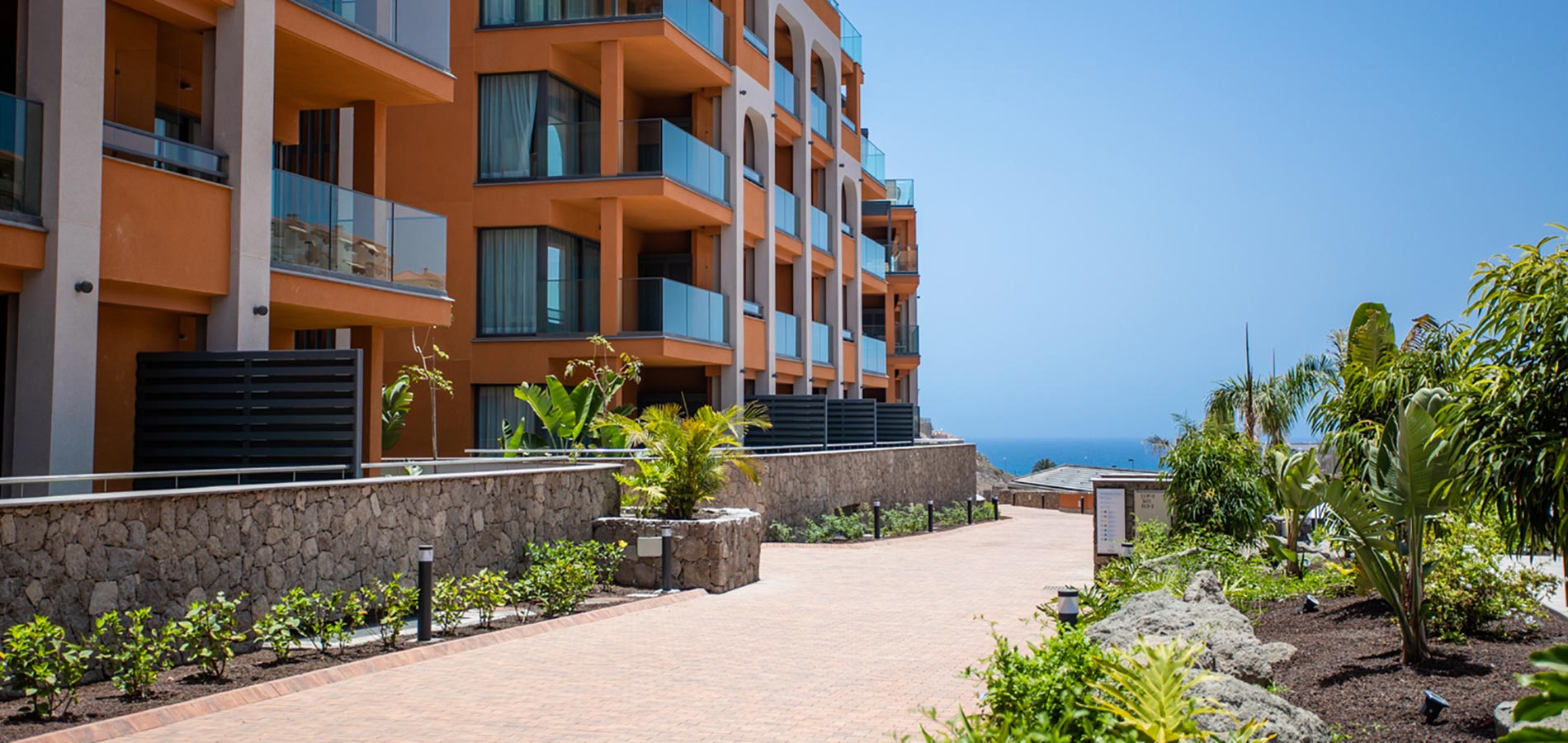 Our project and Philosophy
Arguineguín Park by Servatur offers a unique tourist product, based on a quality vacation experience. Our clients have at their disposal 263 apartments with top quality equipment, terrace or balcony, swimming pool, garden areas, Wi-Fi, air conditioning and many of them have sea views. We want our clients to feel comfortable and relaxed in our modern facilities located in one of the most charming coastal towns in Gran Canarias. "We think that traveling means knowing, but also feeling at home."
In search of Excellence
Through our business model, we aim to become a benchmark in the quality vacation rental in the Canary Islands. Our main objective is the satisfaction of our clients, trying to make an impression on them by offering excellent holiday experiences. Our apartments are designed to offer the maximum comfort. We have created a warm and welcoming environment to which we hope you will return in the future. Well-being, comfort and functionality in all your experiences.
Our company, which is continually changing and developing new projects according to the market needs, has a strong commitment to offer its guests a different and quality tourist product. Feel free to plan each day as you like, without schedules or restrictions. Our philosophy is based on providing you with cozy and comfortable facilities while you turn your vacation into a unique experience. We offer the facilities and the place and you add the rest.
As a complement to your vacation experience, enjoy the leisure and entertainment that Arguineguín and the rest of nearby towns offer you. Enjoy a spectacular meal in one of the recently awarded Michelin star restaurants, visit the newly opened shopping centers in Puerto Rico, or visit the different street markets where you will find the best local products. Feel free to explore and enjoy the advantages and special corners of this miniature continent known as "Canarian paradise".
The island of Gran Canaria is admired for having attractive natural spaces, wonderful gastronomy and warm climate. Enjoy the southwest of the island with one of the best climates in the world with more hours of sunshine a year.